Museum publishing activity is dedicated not only to scientific publications, as the Bulletin and Supplements, but also to general publications, dedicated to a broad public.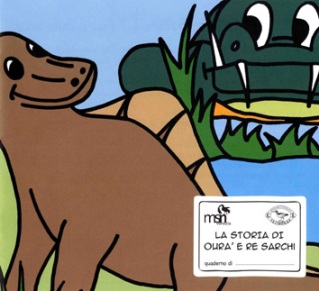 La storia di Ourà e Re Sarchi
Small booklet in Italian with hand-drawn colouring pictures.
Big reptiles exhibited at the Natural History Museum are the proganists of this narration and these colouring pictures. For children aged 3 to 6 years old.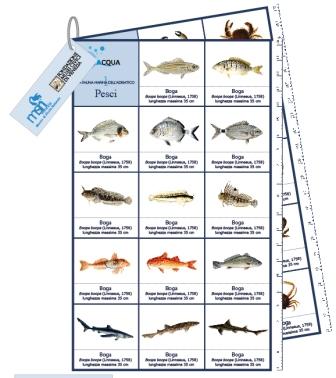 Marine Fauna of Adriatic Sea (tablets set)
These transportable tablets are made in plastic to be used outside, for beach walking, boating trips, diving. For each animal is indicated the probability to meet them during diving and the level of danger.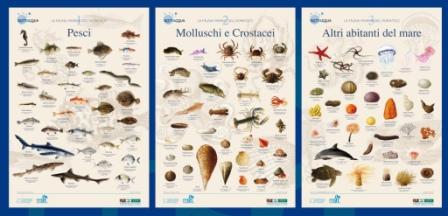 Marine Fauna of Adriatic Sea (posters)
Three posters (100×70 cm) illustrating more than 100 animals living in our sea. For each species are explained size, scientific name and common name.
–
All the general publication of the Natural History Museum of Venice are in Italian.
We apologize for the incovenience.
Other publications could be found here: msn.visitmuve.it >>>