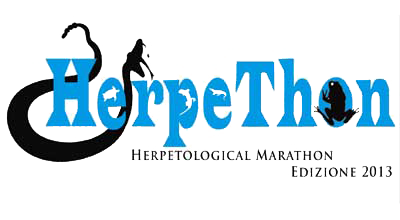 Saturday June 29th 2013
Natural History Museum, Venice
"HerpeThon" is a national event promoted by the Societaas Herpetologica Italica, an association for those studying amphibians and reptiles in Italy, and by the Regional Natural History Museum of Turin.
The theme for the 2013 edition is "problems of conservation of the herpetological fauna in the third millennium: extinction, introduction of alien species, international trade and protection programmes in Italy and int he world".
This year, the Natural History Museum of Venice will again be taking part in the initiative with a day of educational conferences (in Italian). Entrance in free.
–
PROGRAMME June 29th 2013:
10:15 –  Introduction
10:30 – Anfibi e Rettili in Italia settentrionale: animali scomparsi e nuovi arrivati
Lucio Bonato, Università degli Studi di Padova
11:00 – Salamandre pre-alpine: aggiornamenti dal campo, tra ricerca e conservazione
Enrico Romanazzi, Museo delle Scienze di Trento
11:30 – La lenta ma implacabile invasione delle testuggini esotiche
Jacopo Richard, Azienda Regionale Veneto Agricoltura
12:00 – Il dilemma delle rane verdi: specie criptiche e invasori invisibili
Nicola Novarini, Museo di Storia Naturale di Venezia